Honolulu Museum of Art Café
Seating times
11am, 11:15am, 11:30am, 11:45am, noon, 12:15pm, 12:30pm, 12:45pm, 1pm, 1:15pm, 1:30pm, 1:45pm.
Tuesday through Sunday.
Reservations are recommended: 808-532-8734
Have lunch in our open-air café surrounded by gardens, a waterfall, and spectacular sculptures by Jun Kaneko.
Chef Jacob Silver uses fresh island ingredients in his casual, contemporary dishes.
There is no museum admission charge to lunch at the café.
Supporting members and above receive a 10 percent discount.
View the menu (日本語). View the wine and dessert menu.
Honolulu Museum of Art Coffee Bar
Hours
Tuesday-Sunday 10am-4pm
In the tranquil Palm Courtyard guests can enjoy island-grown coffee, lattes, espresso, iced tea, Italian sodas made with house-crafted syrups, as well as sweet treats such as house-baked cookies and scones.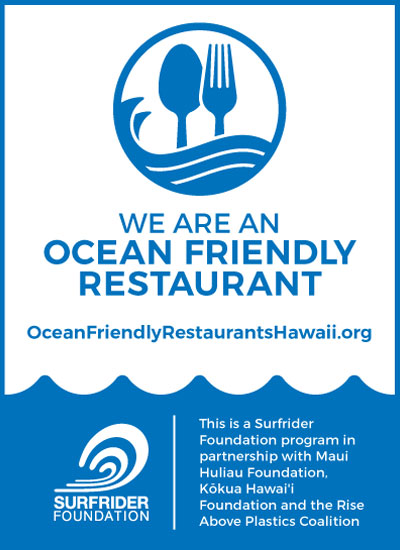 _________________________________________
For information on the Spalding House Café in Makiki Heights, click here.